Serving a Global Appetite
After years of global wandering, eating and consuming culture, life and ideas, across six continents and in over one hundred countries, Judi Kilachand and Karen Karp, formerly of the Asia Society, have combined their professional experiences and personal passions to create Kilachand + Karp, LLC.
International cultural exchange and the culinary landscape is at the core of this new venture. Inspired by the notion that life should be a constant adventure revolving around food, discovery and sharing, Kilachand + Karp is a business consultancy with a unique point of view. The spotlight is on Asia, a region of the world that offers an unending cornucopia of myriad culinary traditions as well as immense innovation and influence on global trends.
Judi and Karen are the curators of immersive culinary and cultural travel experiences in Asia; project consultants to food-centric business, nonprofit and educational organizations seeking new markets and customers in Asia and the US; and event producers that promote exchange and collaboration among the leaders and innovators in the global culinary landscape.
We bring people together to build networks for collaboration: chefs, restaurateurs, travelers, culinary schools, universities, corporations, tastemakers, food writers and entrepreneurs.
We facilitate relationships that advance conversations and developments in the world of international culinary exchange, offering participants venues for business building.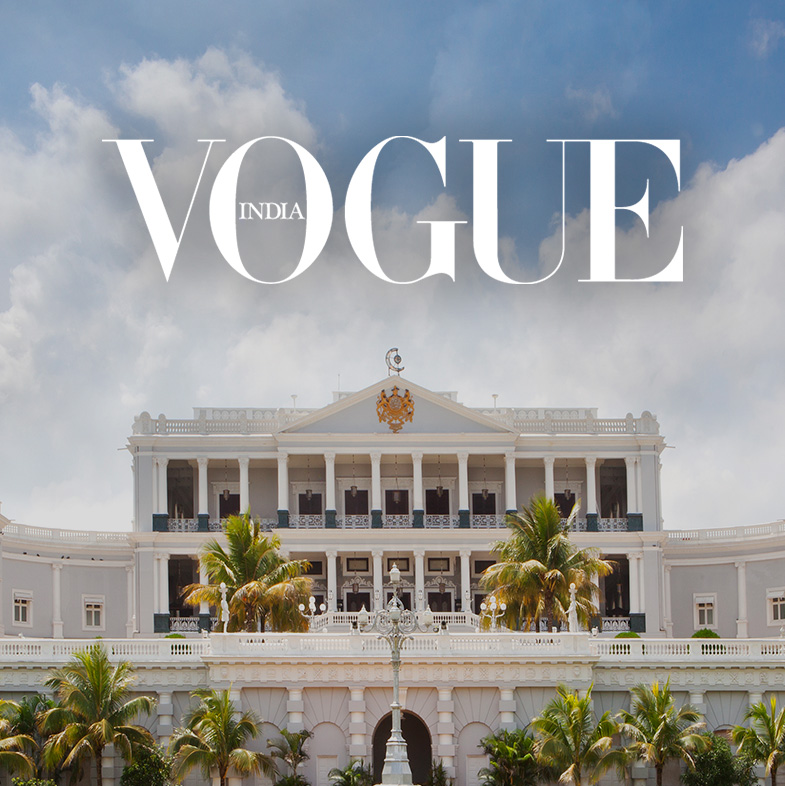 "These luxe food tours are for anyone passionate about food and travel"
"...to introduce a wider audience to the culinary renaissance that is ongoing in India, while also leading international travellers to parts of the country that are usually ignored."
– Featured on Vogue India. Read full feature.
Kilachand + Karp is excited to announce another culinary travel program in India! Join us this winter, February 14 – 23, 2020, for a unique ten-day adventure to Mumbai and Goa with celebrated Indian-American chef Floyd Cardoz. And stay tuned as we introduce more opportunities to explore food and culture in India and across Asia!
About Judi + Karen
Judi and Karen met in the 1990s in Koreatown in New York City. It's a long story!
But what began as a professional relationship developed into a friendship during the ten years they overlapped at the Asia Society. Bonding over travel and food as vehicles for cultural exchange, Judi and Karen worked closely on the launch of the Society's food website and the accompanying public programs that played to sold out houses.
It just seemed natural that they would come together again on a venture at the intersection of travel, food, culture and international collaboration. Welcome to Kilachand + Karp!
Judi Kilachand
Chief Travel Officer
Judi was virtually born into the worlds of food and travel. Growing up in New York City with restaurateur parents who believed in exposing their children to other countries, cultures and languages, Judi set out early on her global adventure.
Through marriage, she became ecstatically entwined with India and views Mumbai as a second home. Judi's lifelong relationship with the subcontinent has defined her in infinite ways but not to the exclusion of pretty much every other part of the world. She speaks several languages, including French, Hindi, Russian, Italian and some Gujarati, and has raised two Hind-Jew sons who embrace their mother's esprit as a global citizen.
Judi's career, navigating corporate and nonprofit worlds in Asia and elsewhere, has resulted in unrivaled networks of contacts, friends, mentors and advocates. During her twenty years at the Asia Society, she led major global business and leadership initiatives in the U.S. and Asia – building relationships to secure sponsorship revenue for the institution while expanding its impact in Asia through innovative programming. Subsequent to the Asia Society, Judi has brought her vast networks, fundraising and project management skills to her consulting clients. She is also an authority on emerging trends and developments in business and philanthropy throughout Asia, with particular expertise in India.
Karen Karp
Chief Eating Officer
Karen grew up reading herself to sleep with an atlas while also poring over cookbooks and dreaming of being anywhere else but Savannah, Georgia. Years later, she realized that Savannah was really a gem of a place, but that the world would be her playground.
In addition to encouraging an atmosphere at home of intellectual curiosity and a love of the arts, Karen's parents made meals a highlight of their times together. However, it was after college, while teaching art history in Hong Kong, that she learned how utterly amazing food could be – and that being in Asia had expanded her perspective and senses in ways she could never have imagined. This transformational experience drove Karen to pursue a life that would somehow integrate food, Asia, travel, the arts and commerce.
An accomplished marketing, communications and business development professional, Karen has held leadership positions in international and multicultural settings, in the nonprofit and private sectors. As Director of Marketing for the Metropolitan Opera, Vice President of Marketing and Communications at the Asia Society and Senior Vice President for International Marketing at Christie's, Karen has led numerous initiatives to rebrand the organizations, build reputational excellence, diversify audiences, grow revenue and expand their respective digital footprints.